The SEO tools we use and our process.
Search engine optimization is a process, to do it right takes years of study and practice. Getting websites to rank is an art, with the right tools and time you can create masterpieces. I look at page 1 in Google like a leaderboard in a tournament. Getting on the board means your in the game, but nobody wants to finish in tenth. The goal of good SEO is to win. We use a bunch of different SEO tools and services to achieve results.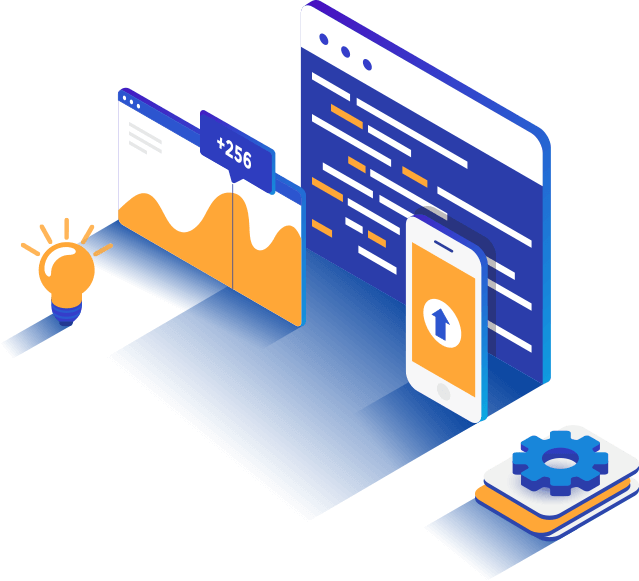 Get Your Free SEO Reports
Fill out a simple form, or book a meeting in our calendar and we'll call you!
Website Auditing
Website Auditor, much like search engine bots, crawls your entire site to find every resource. It audits everything it sees from HTML to videos. We take the results of these scans and work hard to make changes to your site. A scan usually comes in with a pretty low score (out of 100) we typically see 50-60. When we finish the pages, we edit average above 90% optimized. Any more than that and Google starts to penalize you for over-optimizing.
Keyword Research
We use the SEO tools Rank Tracker and Long Tail Pro to find the best keywords for your industry or niche. These SEO tools allow us to discover keywords that have searchers, low competition, and buying intent. Using Rank Tracker we find the keywords your competitors are currently ranking for, and then we use Long Tail Pro to turn those keywords into easier variants. Lastly, we work with clients to create content on their websites that can rank for these keywords.
Competitor Research
We use SEMRush and SEO SpyGlass with all of our other tools to figure out why Google is ranking your competitors on the first page. These SEO tools along with Website Auditor help us build a plan. The best SEO plan starts with the most information you can gather. Using the SEO tools we have and our years of experience we make spreadsheets full of data that map out exactly how to catch up and outrank the competition. The first sheet we create is always your competitor's backlinks. From there we audit their website, learning why people have linked to them and for what content. All of this leads to better rankings for your site when we use the information gathered.
Backlink Research & Building
After the research has been done, and the website built the most significant tasks left are content and backlink building. Using Link Assistant, SEMRush, Ahrefs and MajesticSEO, we research every possible link for your site. SEO tools like these are the best way to figure out what backlinks work for your industry, and who links to other websites like yours.
Listing & Citation Building
Ranking locally, showing up in maps on Google, takes citations and listings. Google scans sites like Yelp, Foursquare, and YellowBot for your business name, address, and phone number. They all have to match. Building these citations takes time, there are hundreds of sites to review. It starts with verifying if you already have a citation on a specific site. If you do, it needs to be claimed and cleaned up. If you don't, we need to create the listing. Using our dashboard and automated scanning technology we monitor all of these sites for your listings and keep them up to date.
Using AI to figure out why other sites are ahead of yours, we analyze their content and create better posts on your website to move up.
On-page optimization is one of the most important aspects of a successful SEO campaign. This is how you tell Google what a page is about.
Vital for building trust and proving to search engines that you are what searchers are looking for, we build new backlinks every month.
Analyzing your competitors and why they are outranking you is our specialty. We run many complex tools to gather and test every important data point.