Your New SEO Experts
Best practices assisted by Machine Learning and Artificial Intelligence, Local SEO Company's experts know how your competitors are ranking and use that knowledge to move you ahead. With 9 years of experience, our team gets local search results.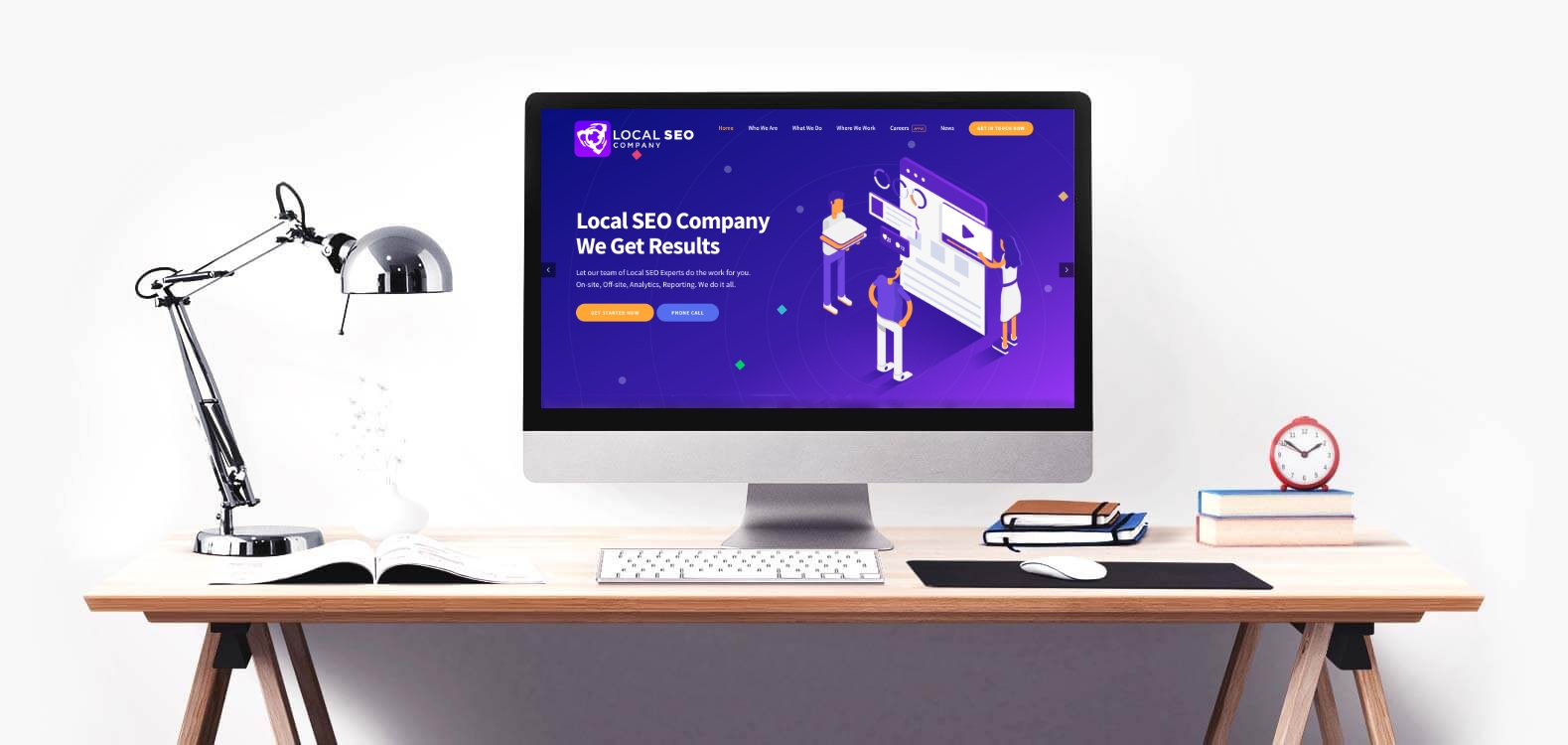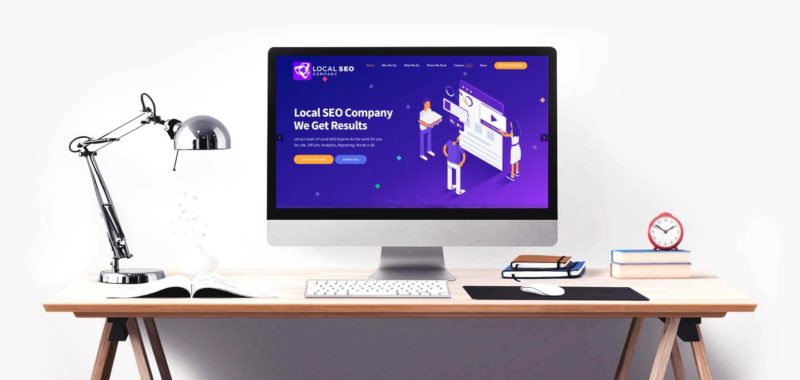 With Local SEO Company, it is. You just sit back and let us do the work. We'll use competitive analysis to find out why other sites outrank yours and build a plan based on that information. The SEO tools and knowledge we apply will get you results. With great reports and updates to keep you in the know.
Our News
The latest local SEO developments, web design trends, and news about our company.
Gregg Housh
Local SEO is different because it is more focused on small businesses that have locations in specific cities and want search traffic from people in those cities.
Gregg Housh
WordPress creates a robots.txt by default and serves it to website visitors. Companies like Google use bots (software) to scan the internet for sites automatically and to read the contents of those sites.
Gregg Housh
If the first thing a visitor or a search engine's bot sees when viewing your website is an error page, then you have a severe problem. The visitor will leave, it's uncommon for someone looking at a site to fight past the error.
No-nonsense pricing. We handle your SEO, working every week to get you results.
Local SEO
20 Keywords
Website NAP Review
25+ Listings Created
Real Local Results
If your business thrives on local clients, customers and especially walk-in traffic then you need local SEO. We'll make sure you appear in Google maps, in all of the search directories, and local listings. Win top local searches
Organic SEO
20 Keywords
On-Site/Page SEO
Advanced Content Creation
Inbound Marketing
Exactly what your website needs. We will do the work to attract visitors to your website every month. Weekly optimizing your website, on-page SEO work, high-quality backlinks, content marketing, and monthly reporting.
Local + Organic SEO
20 Keywords
Everything in Local SEO
Everything in Organic SEO
Best of Both Worlds
When your company needs solid on-site SEO and the local SEO magic of citations, listing sites everything else that gets you ranked, we're here. This plan includes daily reputation management and beautiful monthly reporting.
What Our Clients Say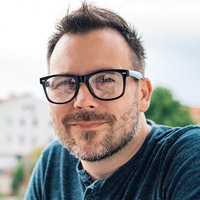 Ability proceeds from a fusion of skills, knowledge, understanding and imagination, consolidated by experience.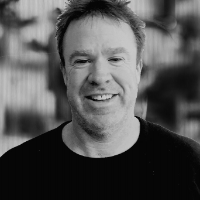 Rebuilding Va.org was a huge project, I expected it to take 6-8 months. Local SEO Company finished it in 2 months. The work was exceptional.
Get Your Free SEO Reports
Fill out a simple form, or book a meeting in our calendar and we'll call you!
Your business needs local SEO
Every business needs clients, customers, users, whatever people call them in your niche. For local companies landing new customers means showing up when people in your town search. More importantly, it means showing up in the map results. Sometimes those map listings that Google local inserts into its search results have three entries, sometimes it's only one. Getting into those positions takes effort.
The work to get into Google maps for tough keywords with high competition is time-consuming. Here at Local SEO Company, we love the job, it's what we do. However, we also don't hide the steps needed to make these ranks happen. So let's talk local!
The steps are pretty easy to understand. First, standardize your primary business information. The primary local ranking factor is NAP. Name, Address, Phone Number, or NAP as we refer to in this industry. These are the most critical factors to get right every time. Once you have a way of writing it that you are happy with, create or modify your Google My Business listing using this version. To get ranked above other local companies Google has to see this information on all of the listing sites like Yelp and YellowPages. There are 48 important, and over 200 secondary listing sites. Having a listing on these is called a local citation. The more local citations you have that match, the higher you can rank. For search engines to tell that the citation is yours, it has to match perfectly.
Building local citations on all the listing sites is a good start, but before search engines can match them to your business, you have to have your address on your website. Adding an address to your site isn't as simple as typing it up, you must use schema.org markup, which means using the right code to tell them that it's your address. Here is an example:

Creating the citations and making sure everything is uniform and matches is the type of work we do. All the tedious stuff. However, right now we're explaining everything you can do yourself. So let's keep going.
After Google My Business, the code on your website for your NAP, and all the citations are in place it's time to put effort into your site's content. Now we need to create a lot more content related to your local area, with many hours of keyword research. This research will identify keywords with "buying intent" and their related search terms. You can win any old keyword if you want, but why? You need words that show people are going to buy. A good example from our industry is SEO, nobody searching for the keyword "SEO" is showing buying intent. Searching for "SEO Company" is showing intent to hire an SEO firm. The difference can be subtle but significant.
With NAP all set and content created we start the link building campaign. This campaign begins with competitive research, who are your competitors and who links to them? We use a mixture of Google and SEO PowerSuite's SEO Spyglass tool. Simple searches for your keywords will return Google results, companies in the top 10 are your competitors. You might think Bob who lives next to you is your competitor, but if he isn't in the results, then he isn't the kind of competitor we are talking about. Using these results, we add the competitors to your profile in Spyglass. This addition to your file lets us run an intersecting link report. Reading this report, you will find the obvious links, the ones every competitor has. Usually, these are resource pages or link directories for your specific niche. You can go pick those up quickly. Next, you have to dig in and look through every link your competitors have that aren't on the intersecting report. Some of those sites can be convinced to link to you as well. Like I said earlier, this is time-consuming and why most people hire a company like ours. However, if your up for the work, give it a shot, the worst case here is that you get tired of it and end up hiring someone anyways. They get a head start with whatever you already got done. The best case for you is that you find out you enjoy this and can do the work. That's how I started in this industry. If you're not sure yet and you want to talk to an expert, reach out and book a meeting with us. We'll be happy to walk you through it all.
What does Google consider a Local Business?
Any business that needs a Google My Business (GMB) account and maps entries is a local business. If you want customers from your local area to visit your business, or you visit them at theirs, then you run a local business in Google's view.
For local search, there are a few things that factor into your placement in the search engine results: proximity to the searcher, relevance to the search term, and prominence based on reviews from customers. Beyond that, you have the standard search algorithm factors like backlinks, content, and on-page optimization.
As a local businesses, you can work on these ranking factors on your own and get a long way without any actual help. It all starts with claiming your Google My Business listing, or if one doesn't exist then creating it. After that, you should create or claim your Yelp, Facebook and if needed Angie's List listings. Make sure to use the same spelling and punctuation for your company name, address and phone number on both. Once they are live, and you own them reach out to customers to get a few reviews up on each platform. In many industries, you will end up being the only company with any reviews. Remember, only 44% of the listings on Google are claimed and managed by the company (or their SEO firm). This means that anything you do is usually a big step up compared to the rest of the companies in your area.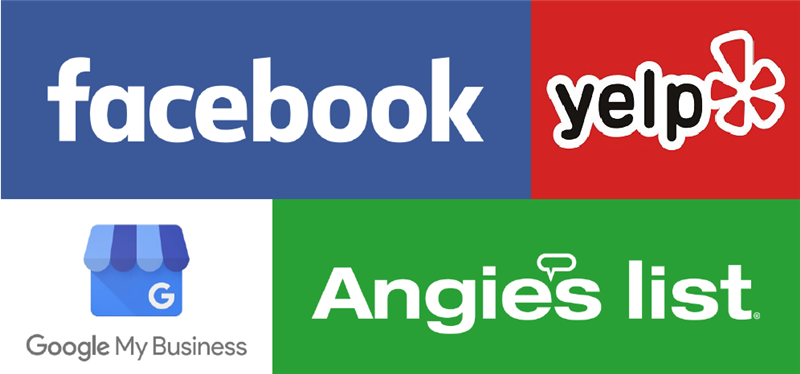 After claiming your listings and getting reviews, the next thing to do is add images to your GMB, Yelp and social media pages like Facebook. Listings with at least three images get four times more clicks compared to listings with zero images. You should upload photos of your staff, yourself, and the office or storefront if your small business has them.
GMB will give you many prompts to add more content, like promotional posts and additional data. When it does, follow the directions. They are simple to follow and will help you outrank your competition. There is a lot more than can be done, and here at Local SEO Company, we do all of the steps above and more. If you feel up to the task and want to give it a try, go for it! If you read all of this and still want someone else to do the work, hire us, and we'll be happy to get your business ranking.